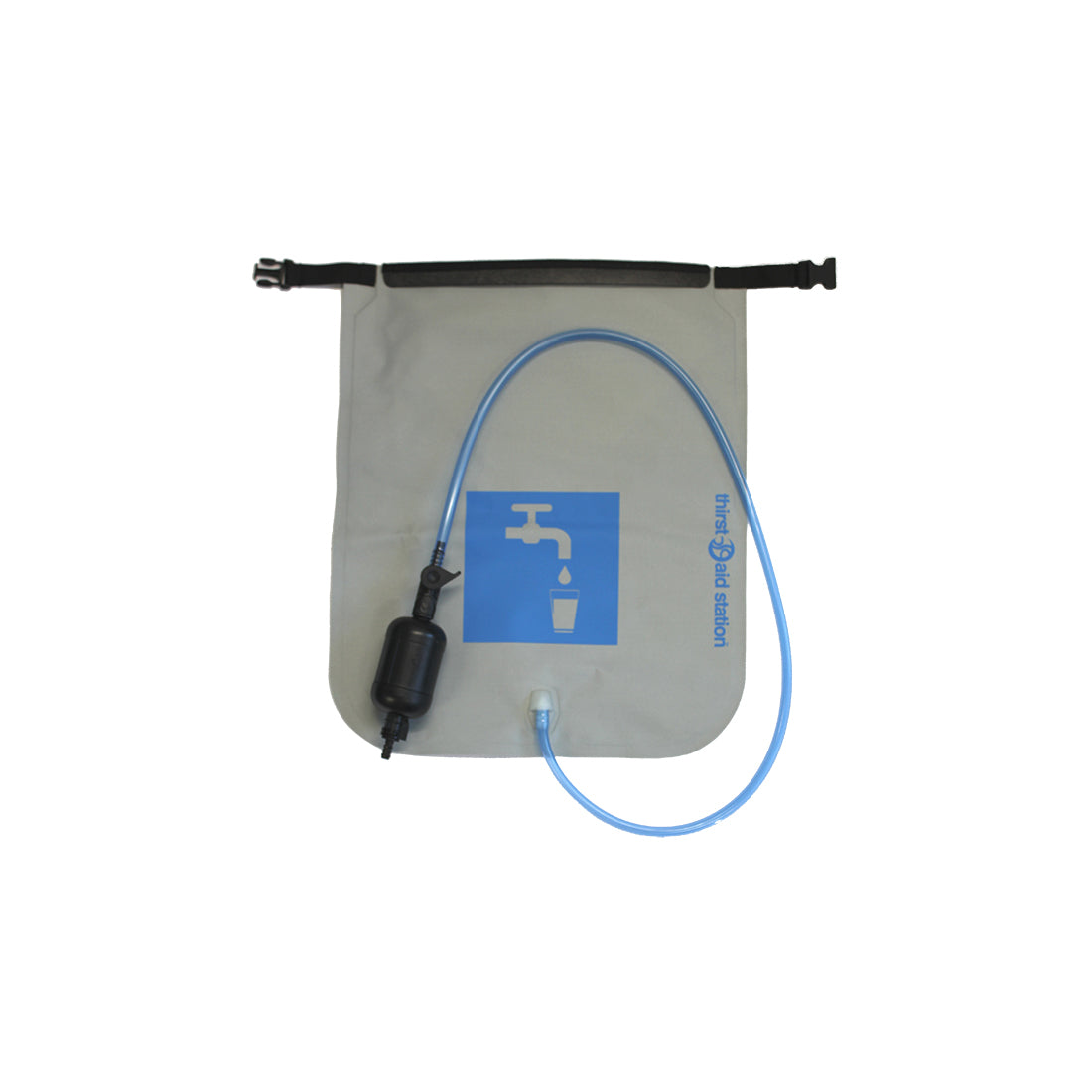 Thirst Aid Station
M.A.D.® INLINE WATER PURIFICATION AND 10L RESERVOIR FOR EMERGENCY HUMANITARIAN RESPONSE APPLICATIONS
Our M.A.D.® (Mechanically Advanced Disinfection) technology platform protects against harmful pathogens in contaminated drinking water sources.
Independently laboratory tested in the U.K. and U.S.A.
Meets and exceeds the U.S. EPA Microbiological Guide Standard & Protocol for Testing Microbiological Water Purifiers requirements for reduction of harmful waterborne bacteria, viruses and parasitic protozoa.
Tested to NSF ANSI 42 & 53 standards for the reduction of harmful chemicals, with most of more than 100 heavy metals, pesticides, and volatile organic chemicals demonstrating a reduction of >99.9%.
Easy to use
Utilises the same integrated purifier cap as the aquapure traveller. No added chemicals or power source required, and no wait time before drinking.
Easy-to-squeeze ergonomically shaped, high flow bag, allows you to decant safe water for drinks, food and hygiene. It can also be used for emergency irrigation of cuts and eyes.
Wide bag mouth is easy to fill and clean.
Refill on the go to avoid carriage of unnecessary additional pack weight.
Bag folds flat or can be rolled into a minimal space footprint for travel and carriage when not in use.
Reduces the resort to single-use plastic bottled water.
A single TAB could replace 700 x 50cl (17 U.S. fl. oz) bottles of water that might otherwise end up in landfill, littering the countryside, or polluting our waterways and oceans. With use of a replacement purifier cap, a TAB could replace the use of many hundreds more single-use plastic bottles.
Can provide a considerable economic saving over the cost of multiple single-use bottles of water.
SKU: TAS-10L

Capacity: Approx. 10L (2.6 US gals) reservoir.

Purification capacity: Approx. 1000 litres (264 US gals) subject to water quality, and when used with provided reservoir/prefilter.

Materials: Reservoir: ArmourWeave reservoir with inbuilt pre-filter, PU hose, ABS connectors/spout and on/off switch. InLine purification module separately described here.

Weight: Approx. 300g (10.6oz) system complete, when empty.

Dimensions: In storage packaging W: 305mm (12"), H: 370mm (14.6"), D: 70mm (2.8"). Can be removed from packaging and rolled into an even smaller space footprint.

Operational range: 0°C (32°F) to 50°C (122°F)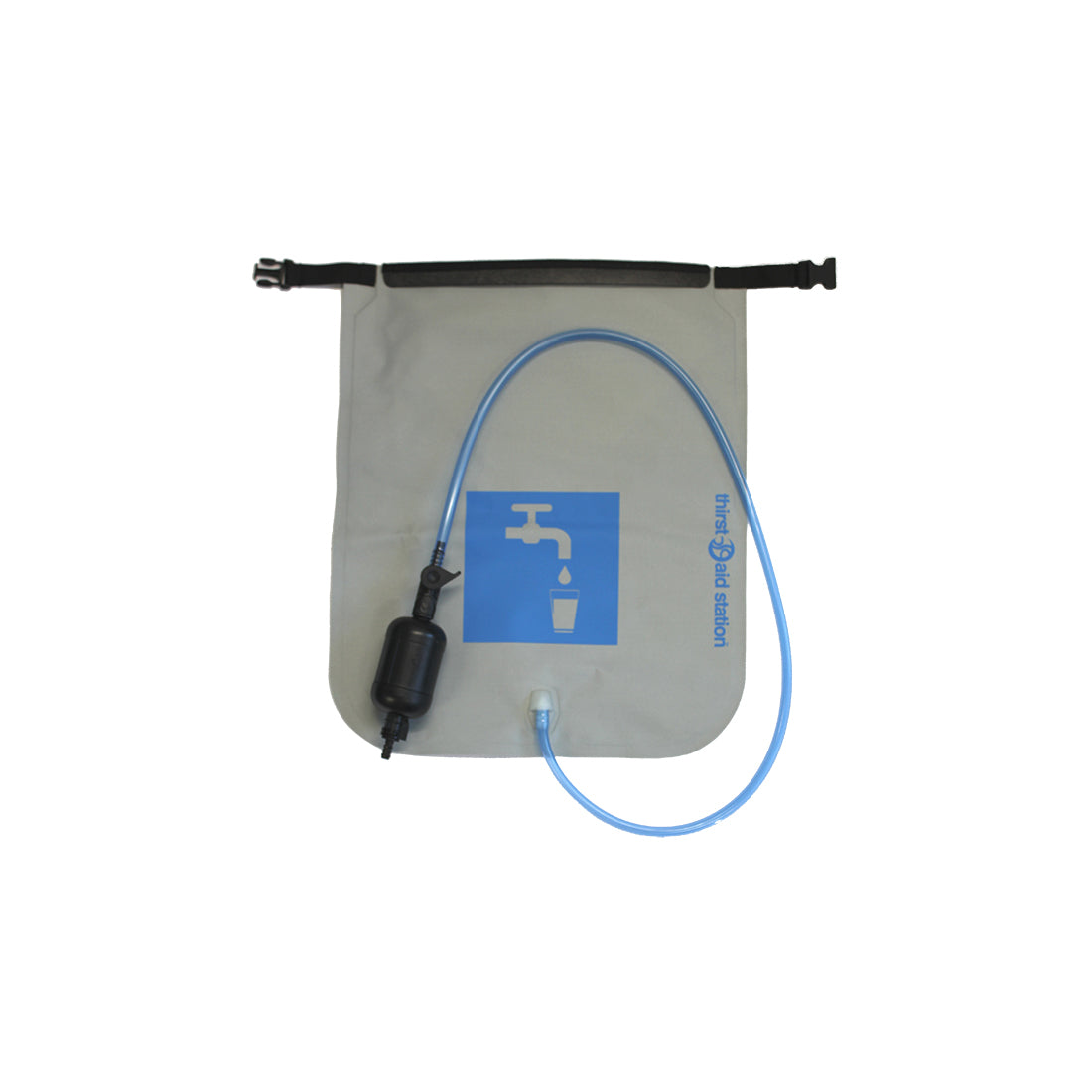 99.9%
proven reduction of more than 100 contaminants