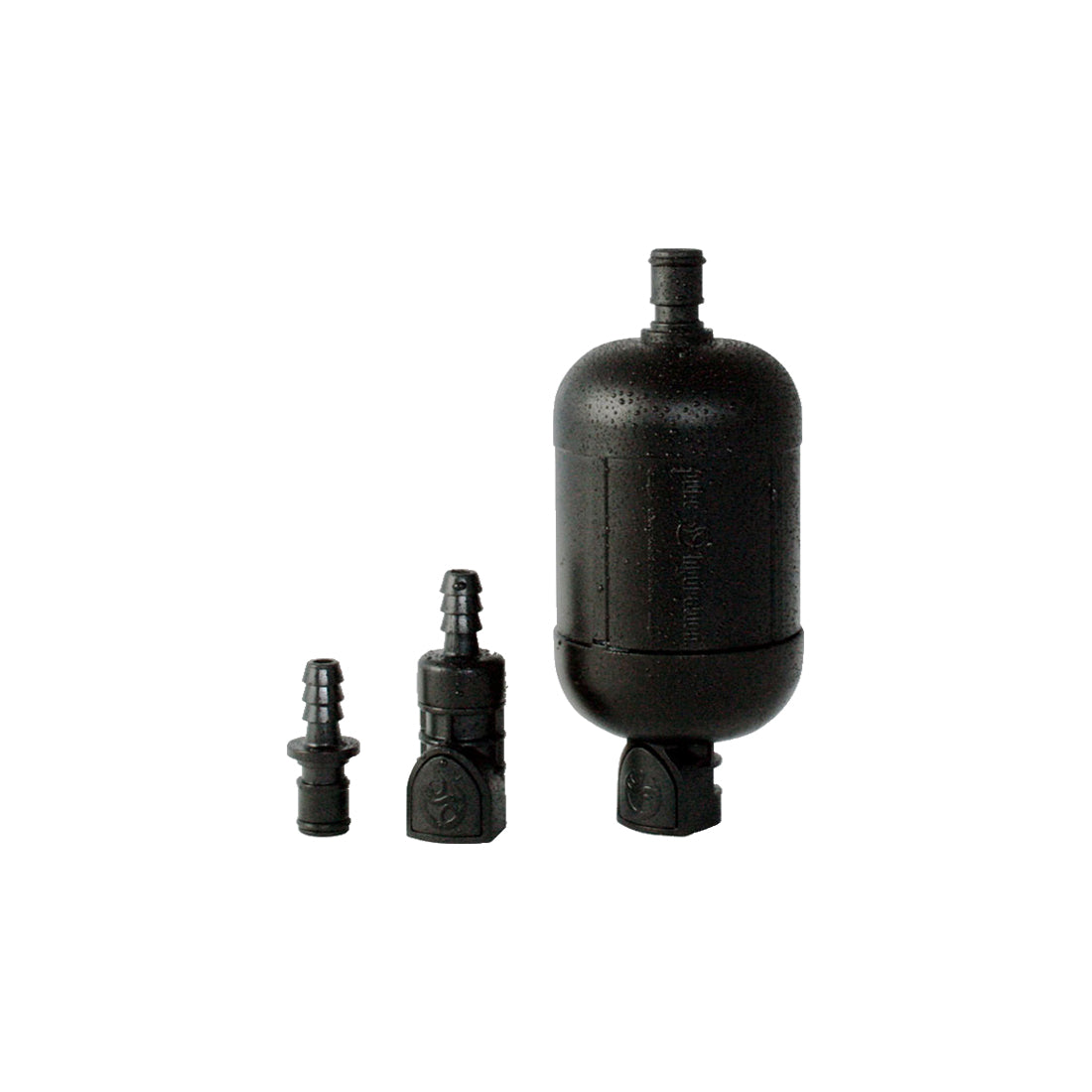 InLine Purifier Assembly Type 'C'
INLINE DRINKING WATER PURIFIER AND CONNECTORS FOR USE WITH PURE HYDRATION AND OTHER PROPRIETORY BRAND HYDRATION RESERVOIRS

Our patented technology protects against harmful pathogens in contaminated drinking water sources.

Independently laboratory tested in the U.K. and U.S.A.

Meets and exceeds the U.S. EPA Microbiological Guide Standard & Protocol for Testing Microbiological Water Purifiers requirements for reduction of harmful waterborne bacteria, viruses and parasitic protozoa.

Tested to NSF ANSI 42 & 53 standards for the reduction of harmful chemicals, with most of more than 100 heavy metals, pesticides, and volatile organic chemicals demonstrating a reduction of >99.9%.

Easy to use

Easy-to-fit with PureLink connectors supplied to easily adapt any brand of hydration reservoir. Easy to remove and replace in seconds. Compact form and lightweight.

No added chemicals or power source required, and no wait time before drinking.

Low resistance to water flow for drinking on the go.

Reduces the resort to single-use plastic bottled water.

A single InLinePurifier could replace 700 x 50cl (17 U.S. fl. oz) bottles of water that might otherwise end up in landfill, littering the countryside, or polluting our waterways and oceans.

Can provide a considerable economic saving over the cost of multiple single-use bottles of water.
 SKU: MAD/IPA Type 'C'

Purification capacity: Approx. 350 litres (92.5 US gals) subject to water quality.

Materials: Black ABS protective casing and PureLink connectors. Patented MAD™ purification technology.

Weight: Approx. 75g (2.6oz.) when dry excl. PureLink connectors.

Dimensions: L: 119.8mm (4.72"), Dia: 52mm (2.05") excluding PureLink connectors.

Operational range: 0°C (32°F) to 50°C (122°F)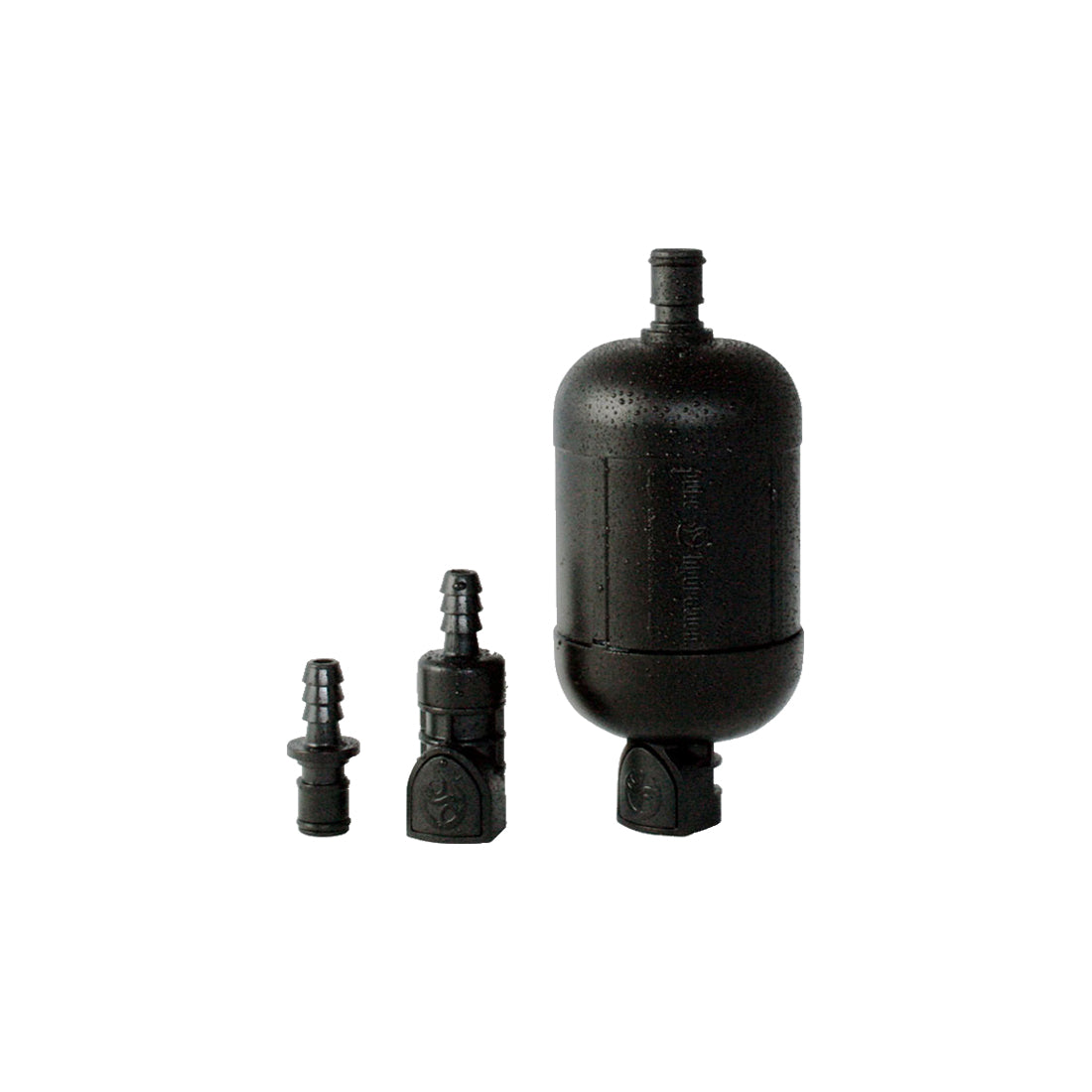 99.9%
proven reduction of more than 100 contaminants