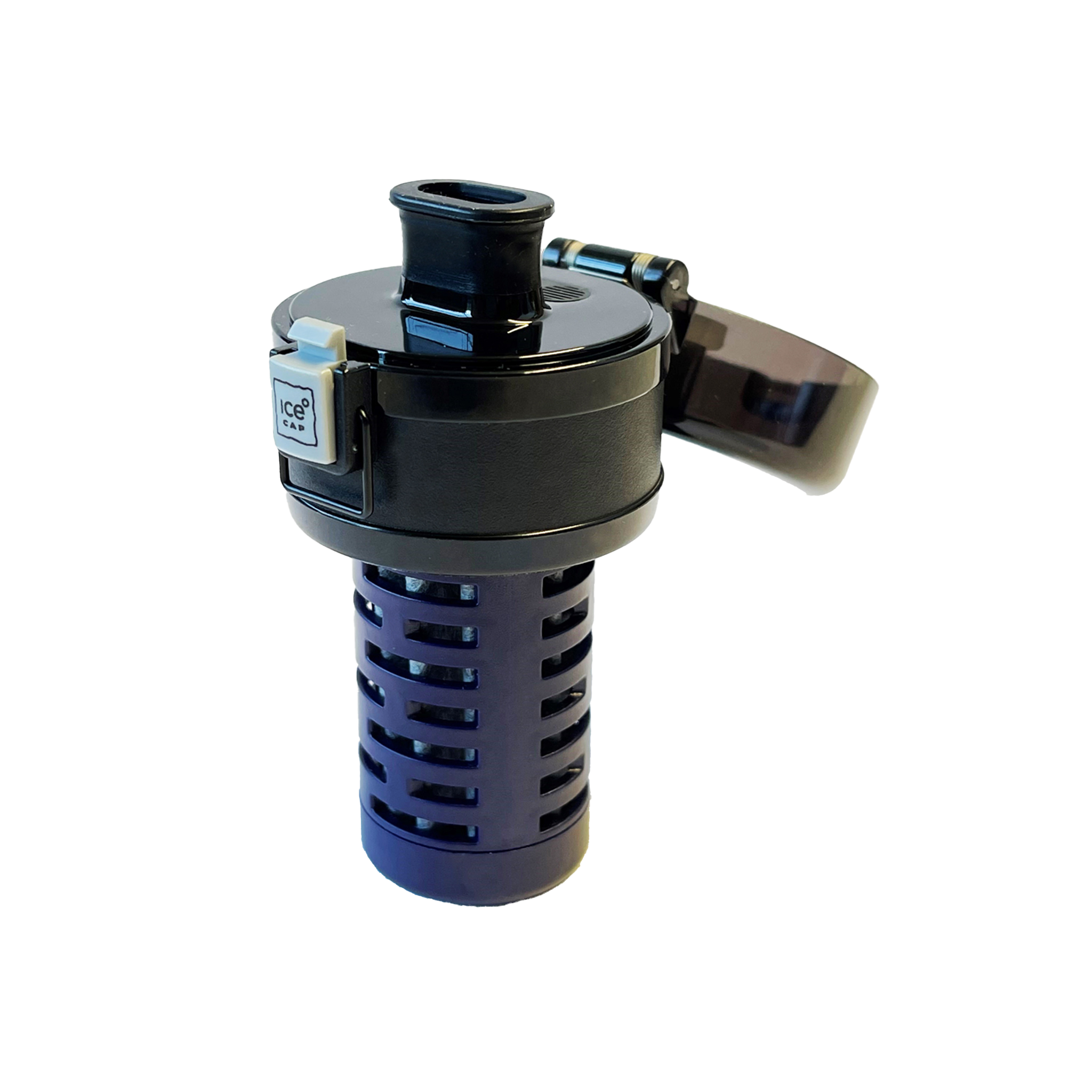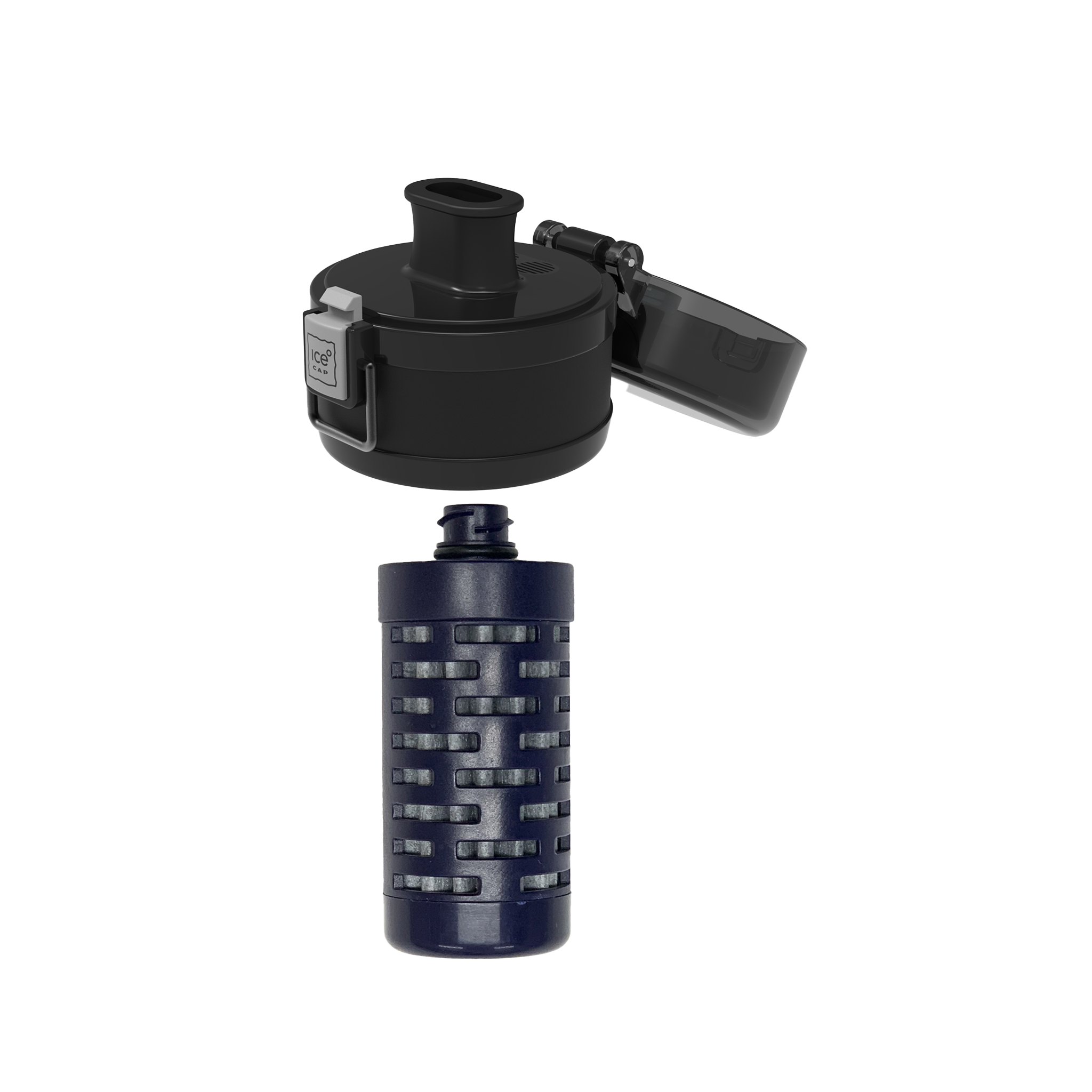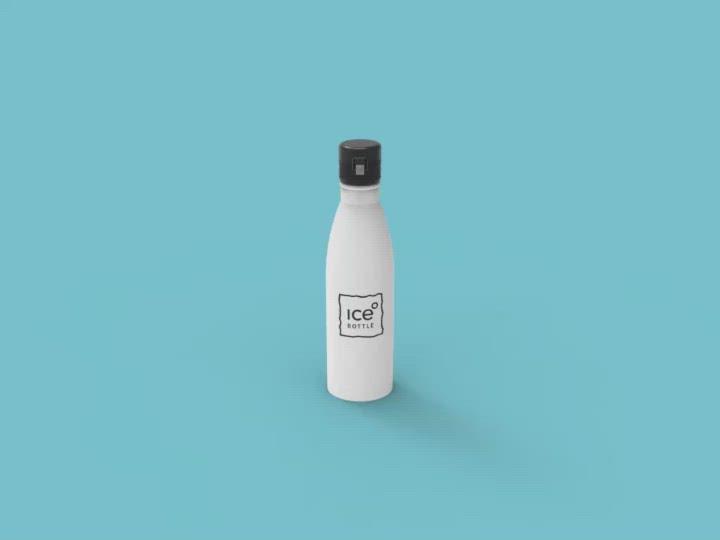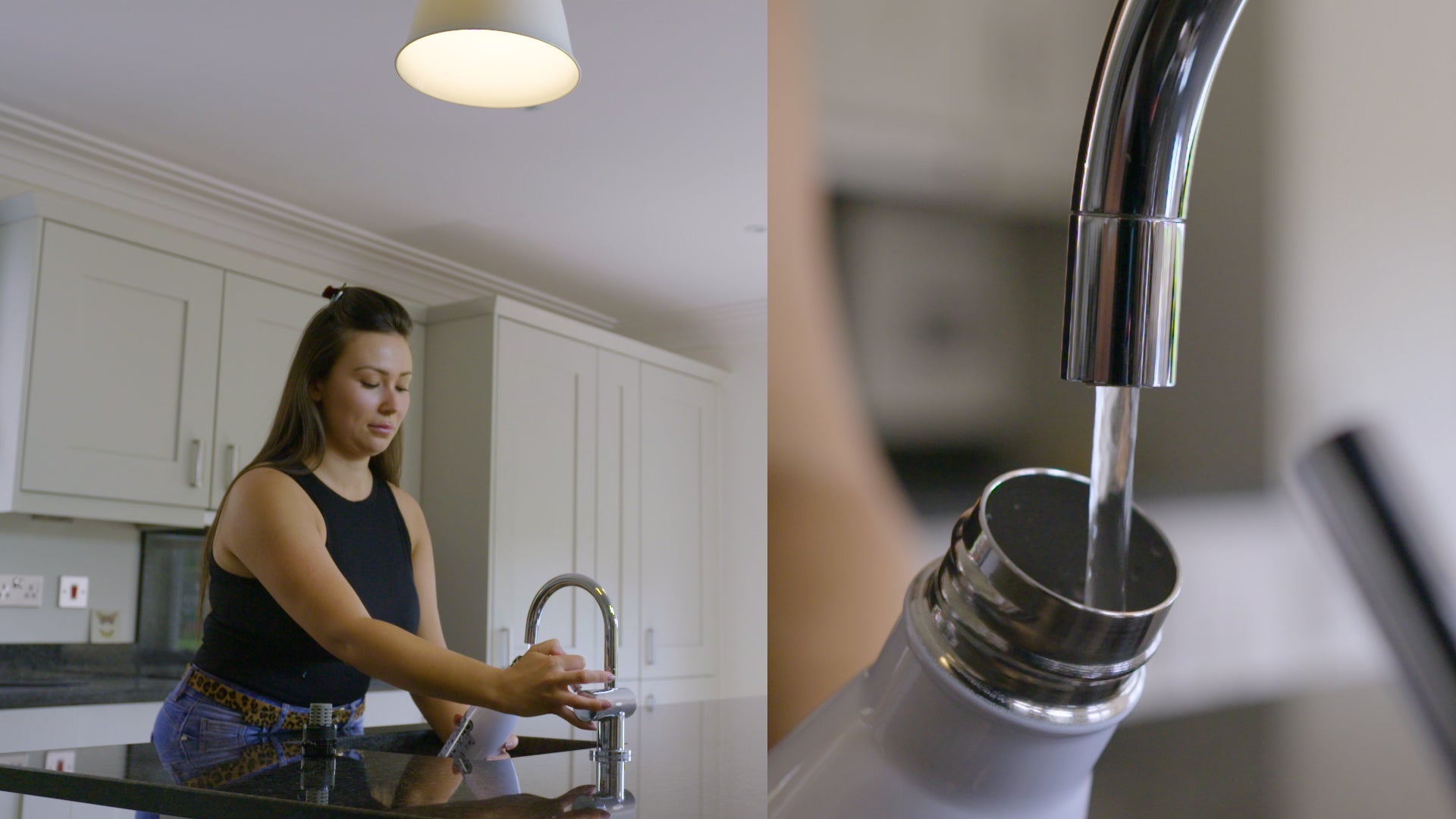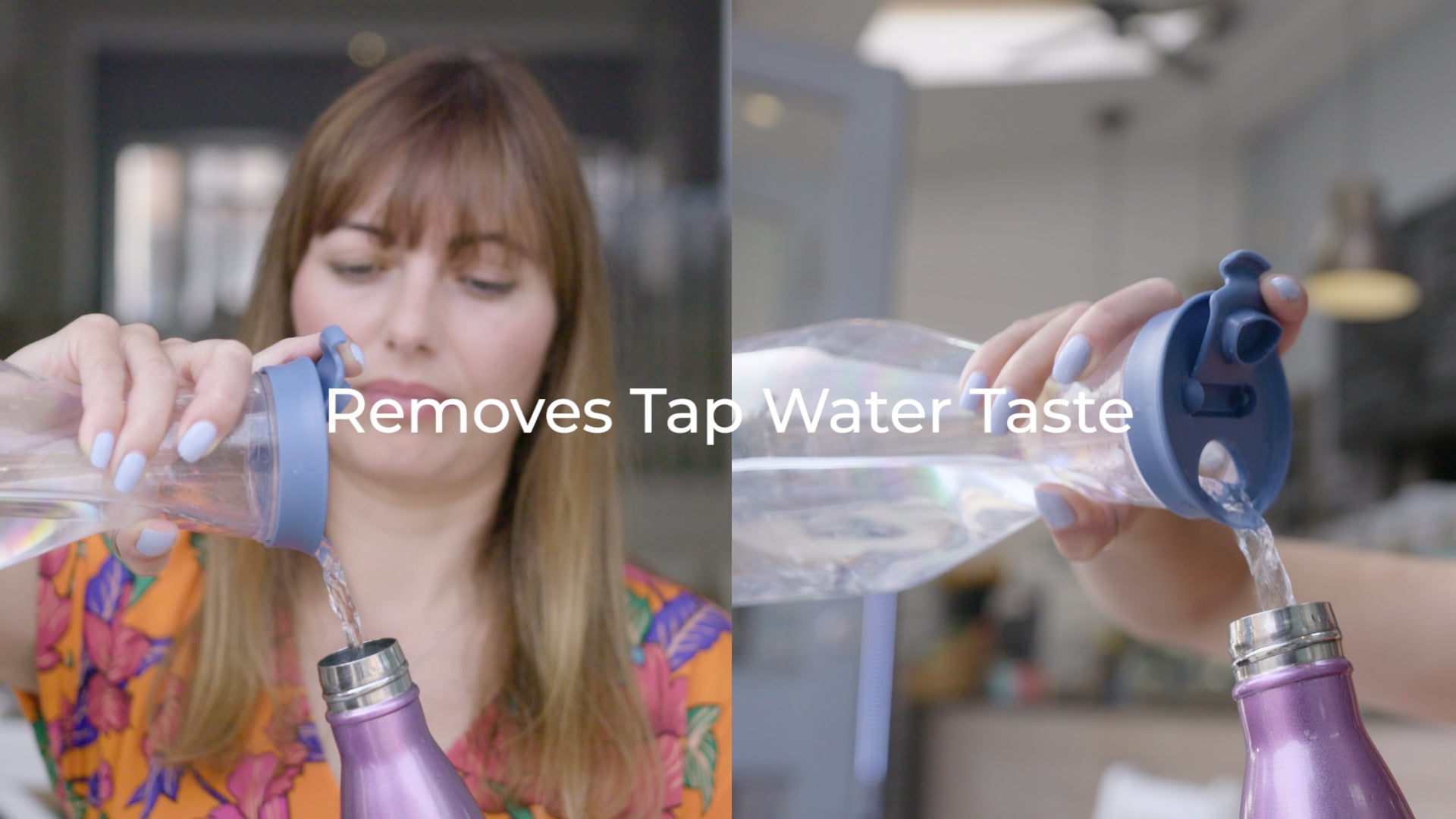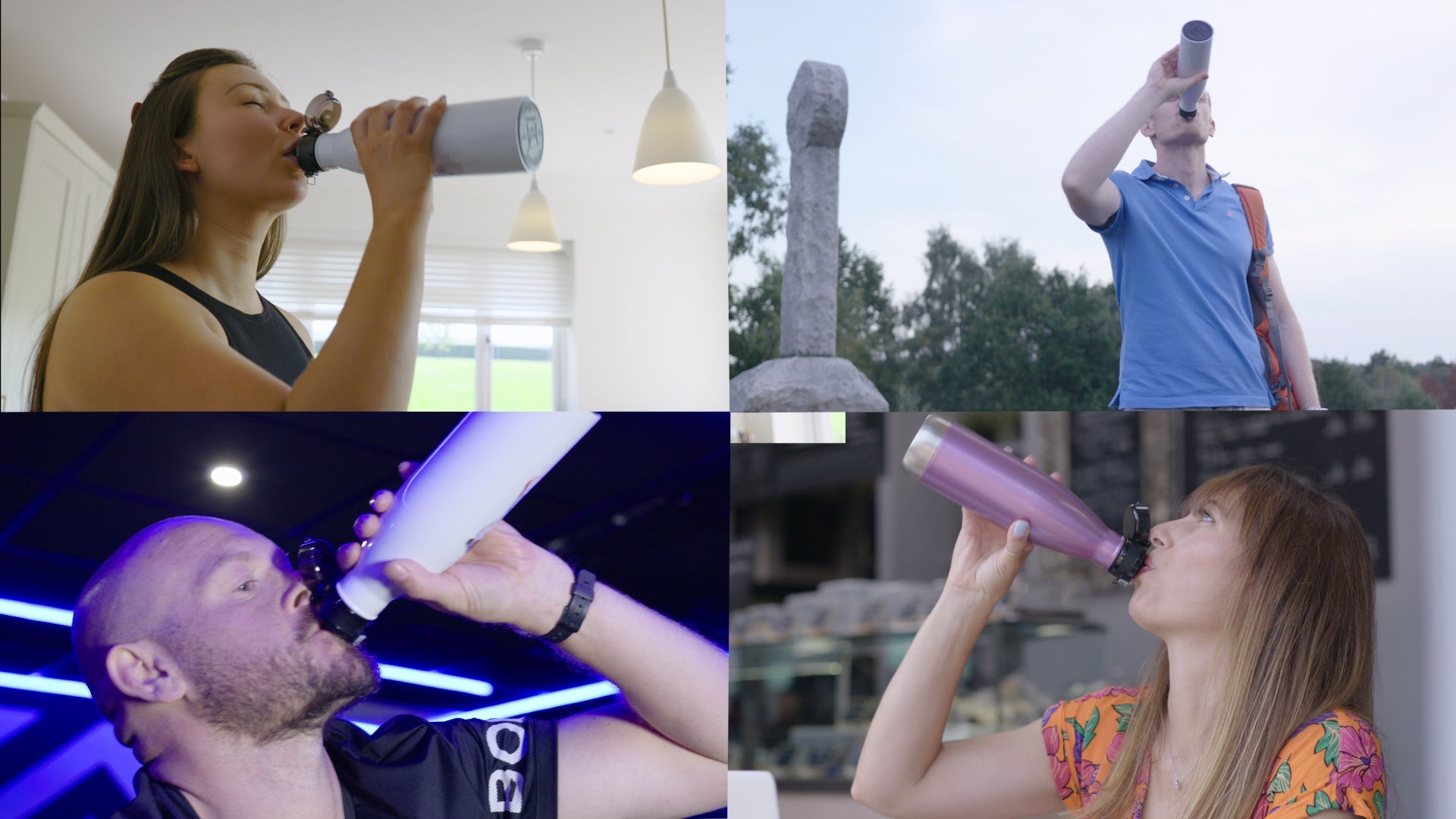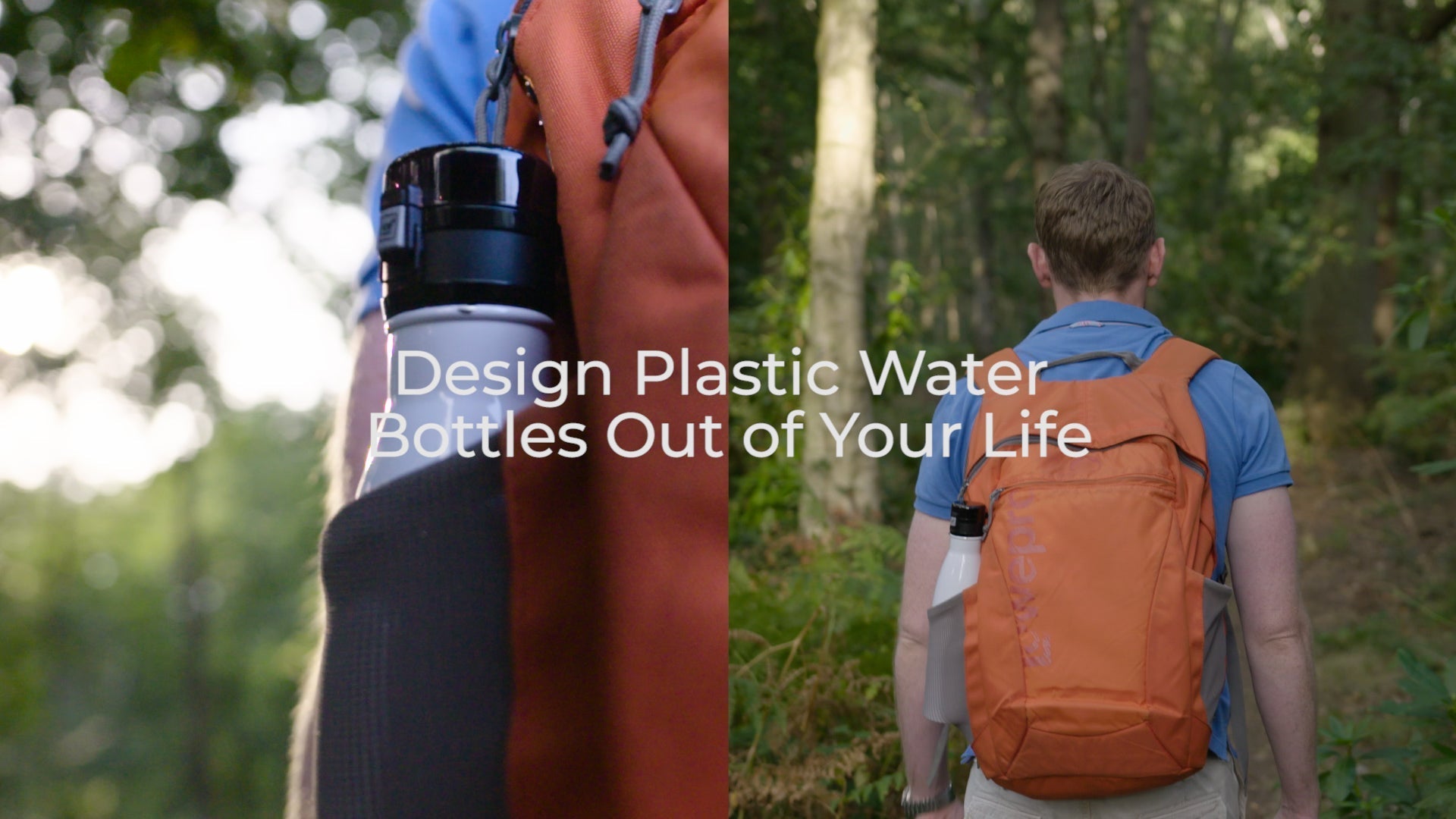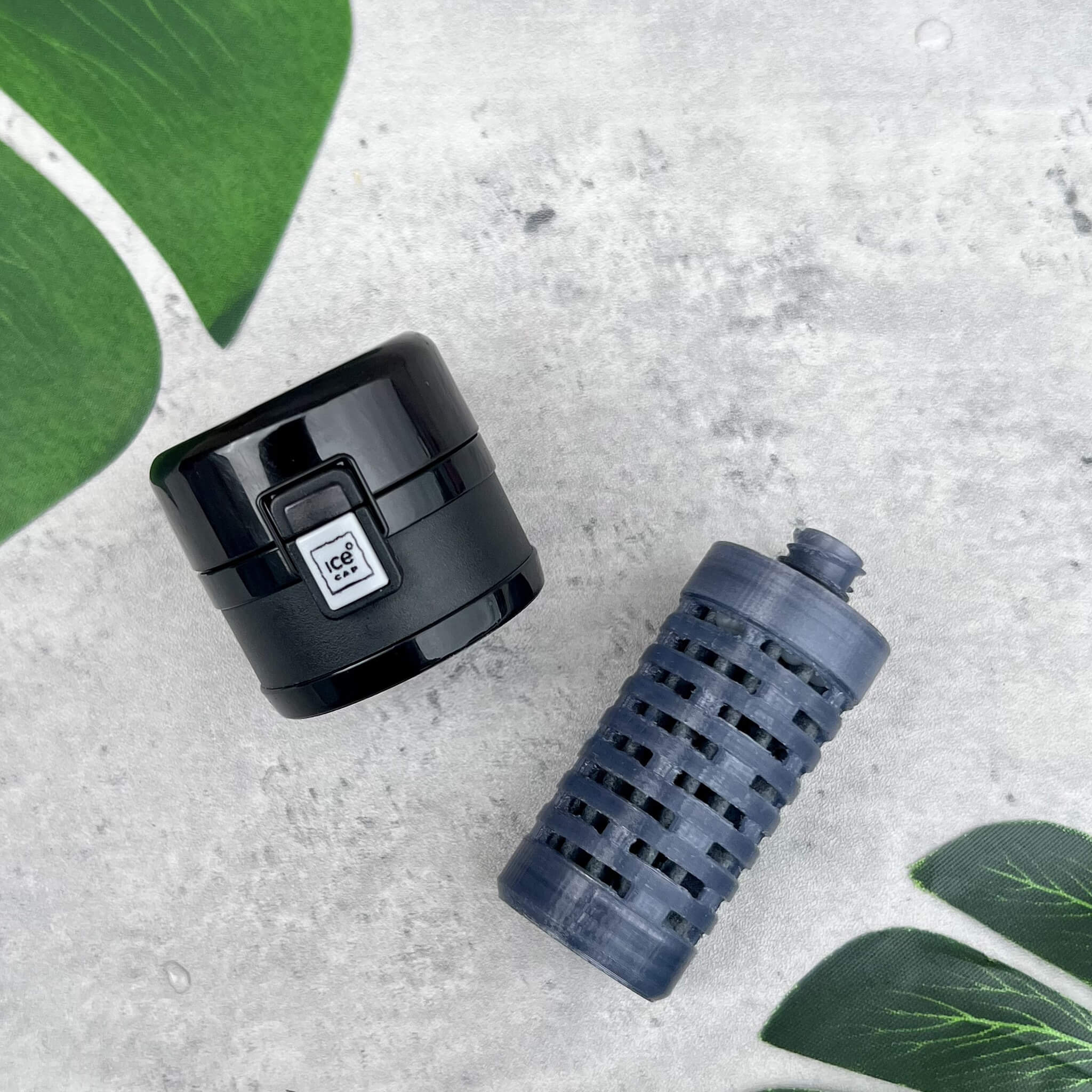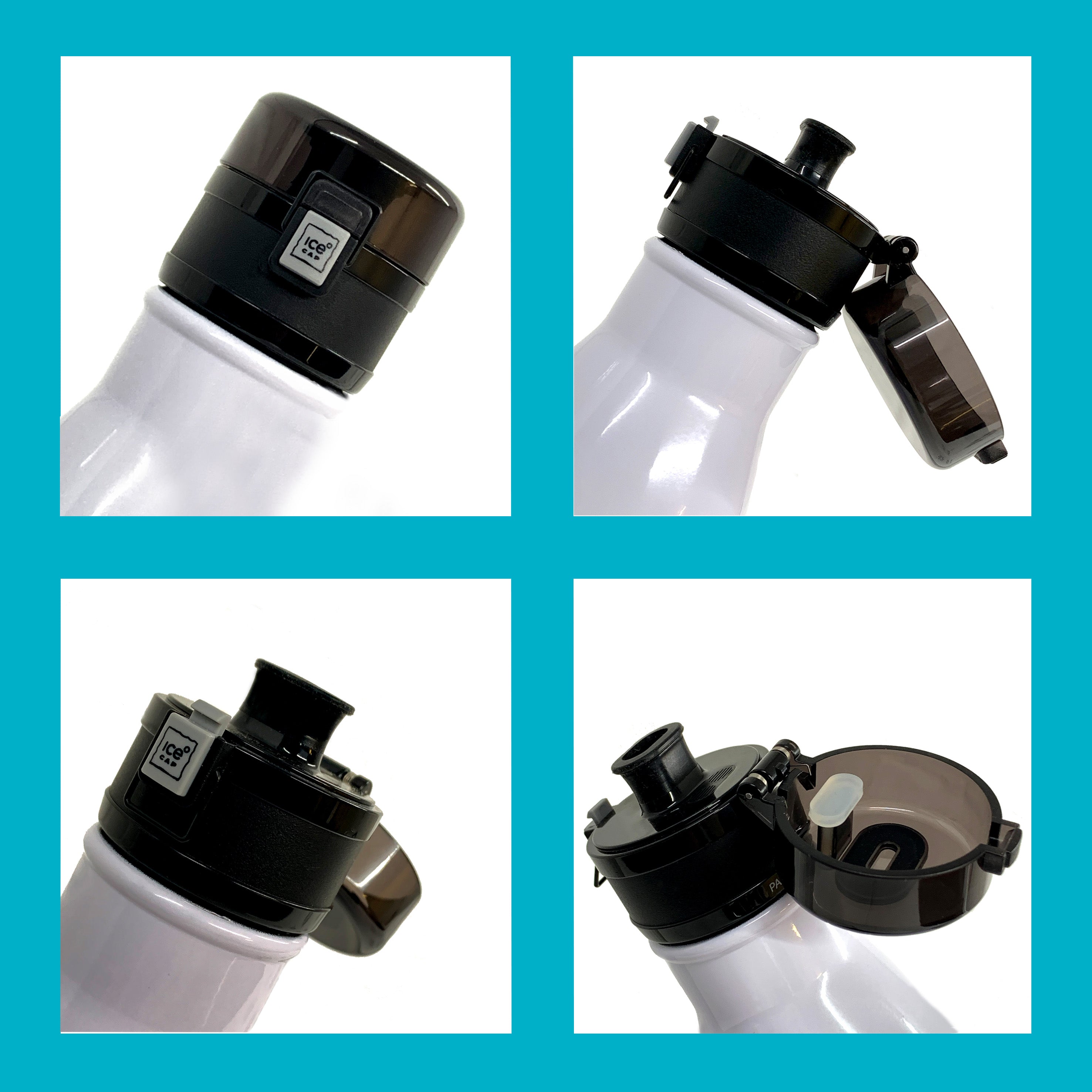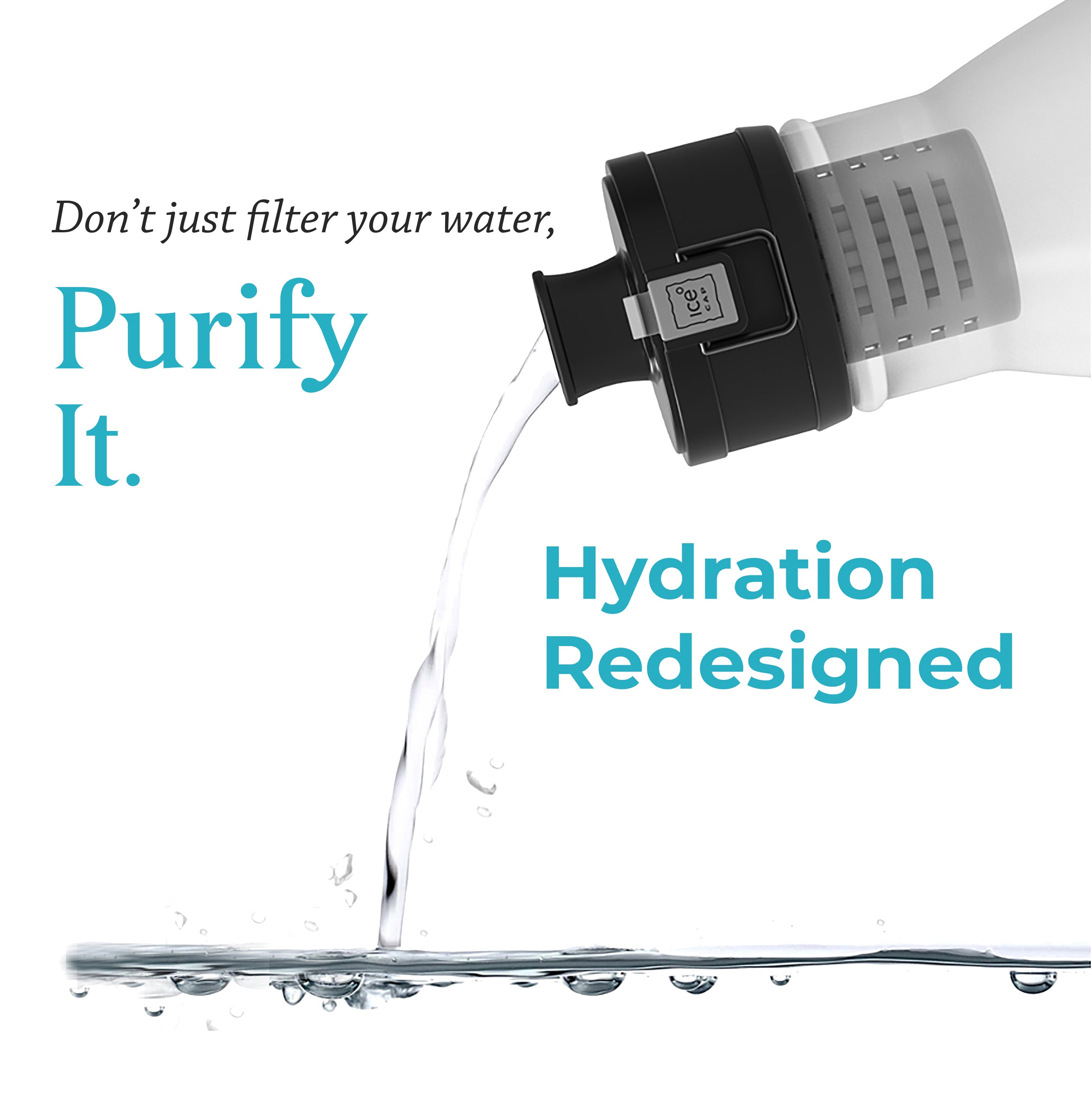 PURE Cap
Turn your favourite  bottle into a water purifier with the Worlds First Purifier Sports Cap for Stainless Steel Water Bottles
Use your PURE Cap to save plastic waste - Designed for you, designed for the planet
For use with treated municipal tap water worldwide
Simply use the purifying cap on your stainless steel vacuum water bottle in place of your existing one

Water purifier removes chemicals including chlorine from tap water

Replacement miniaturised purifiers available here
Compatible with most brands of stainless steel 500 & 350ml vacuum bottles including S'well, Chilly's (Original), Qwetch, Grsta, Ecology, King Do Way, and Moon
Simply use the purifying cap on your stainless steel vacuum water bottle in place of your existing one 
For use with treated municipal tap water
Refill and drink, anywhere in the world
Water filter removes chemicals including chlorine from tap water
Compatible with most brands of stainless steel 500 & 350ml vacuum bottles including S'well, Chilly's (Original), Qwetch, Grsta, Ecology, King Do Way, and Moon
The PURE CAP features a no leak, hygienic protective cover and an ergonomic drink-through spout
PURE CAP removes the unpleasant taste associated with disinfectants such as chlorine in tap water, so there's no excuse not to refill.  Save money on single use plastic bottled water
Independent laboratory tested to remove micro plastics, bacteria, viruses and other microbiological and chemical contaminants in treated municipal drinking water at home and overseas, on holiday or business
Replacement miniaturised purifiers available here
Purification capacity: 200L equivalent to 400 single use plastic bottles (500ml) every 3 months, on an average of 4 refills of your bottle per day, everyday

Operational range: 0°C (32°F) to 50°C (122°F)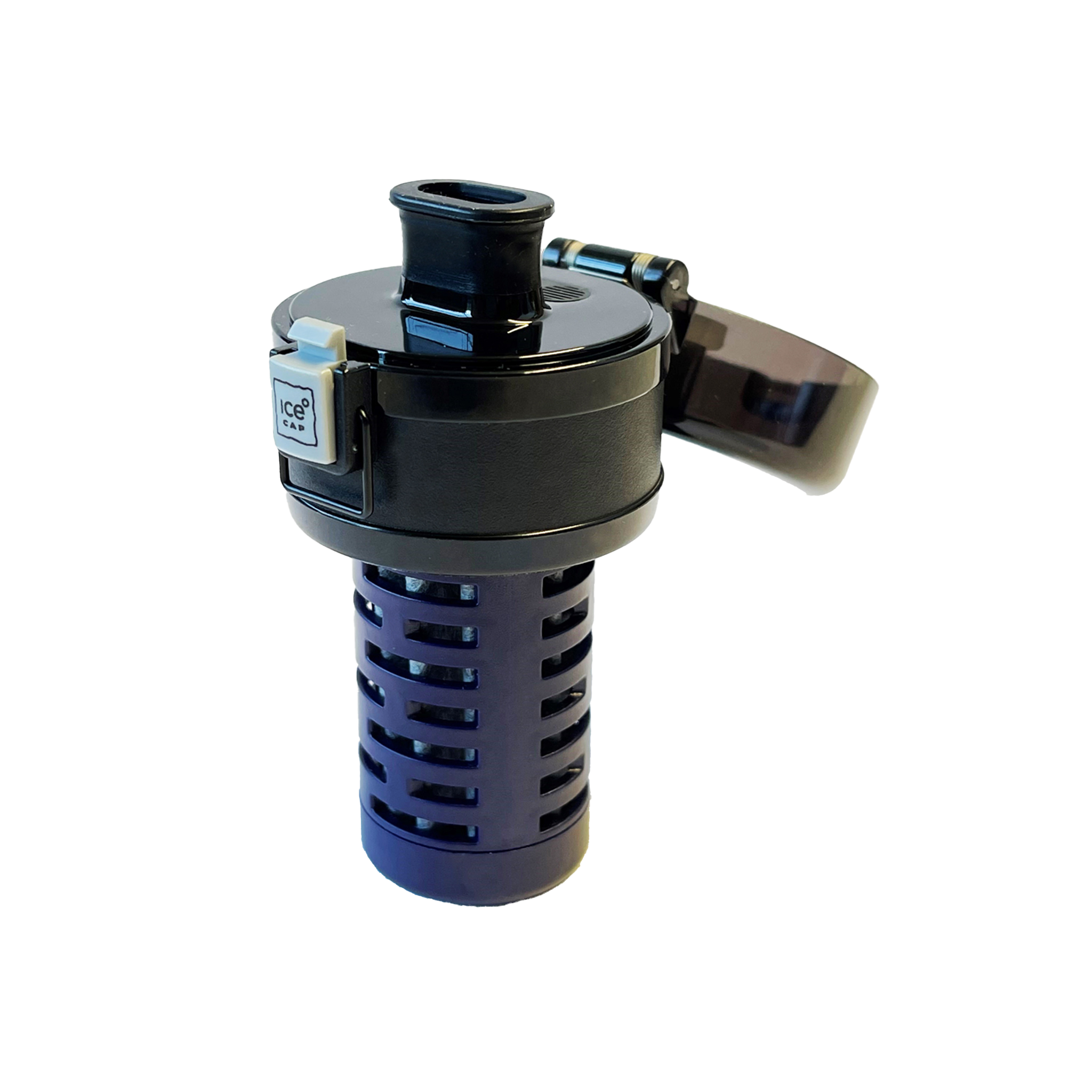 PURE Cap
Sale price

£24.99
Regular price
(/)
The perfect travel companion
Military grade water purification anywhere, anytime with the PURE CAP.
Shop the PURE CAP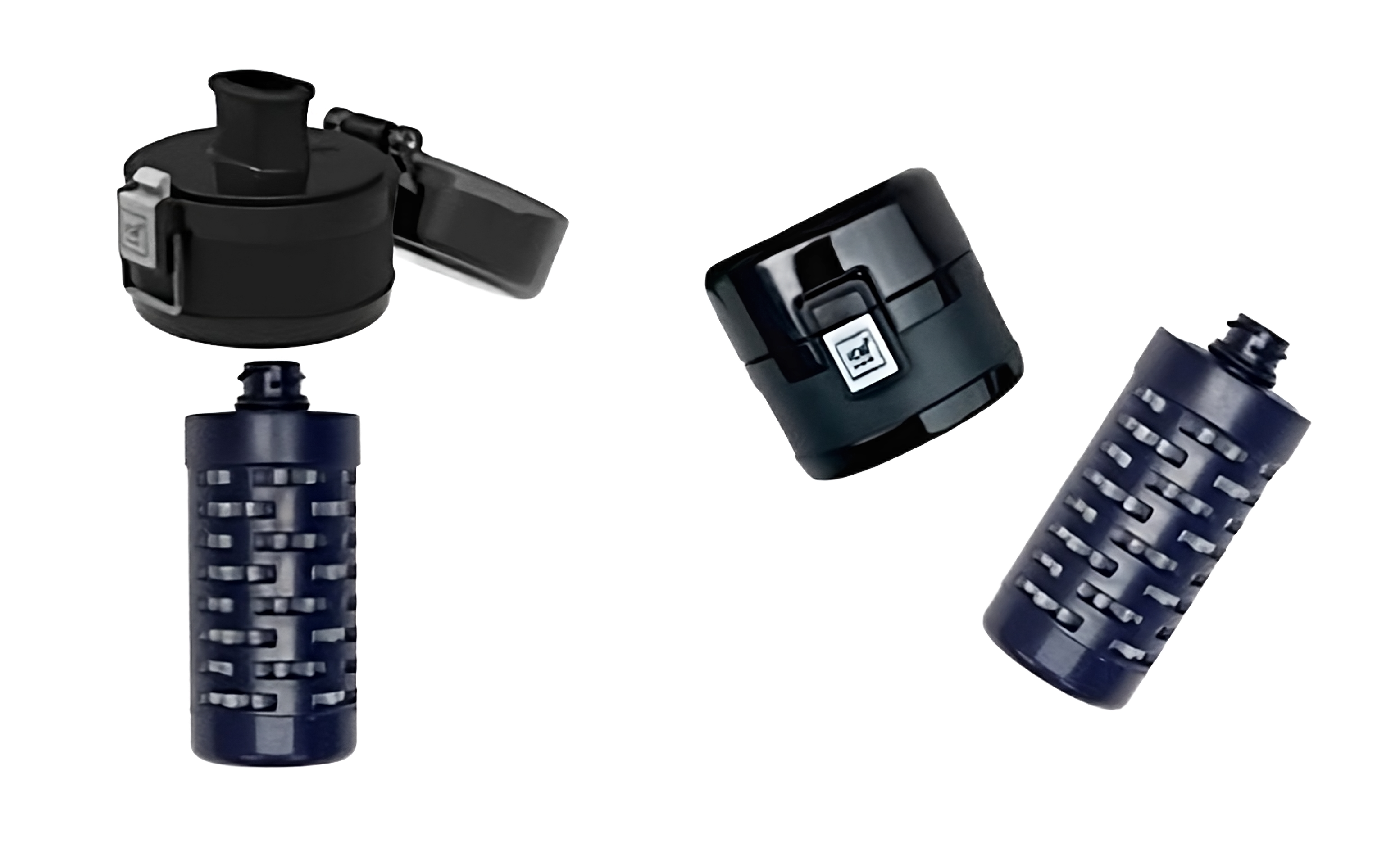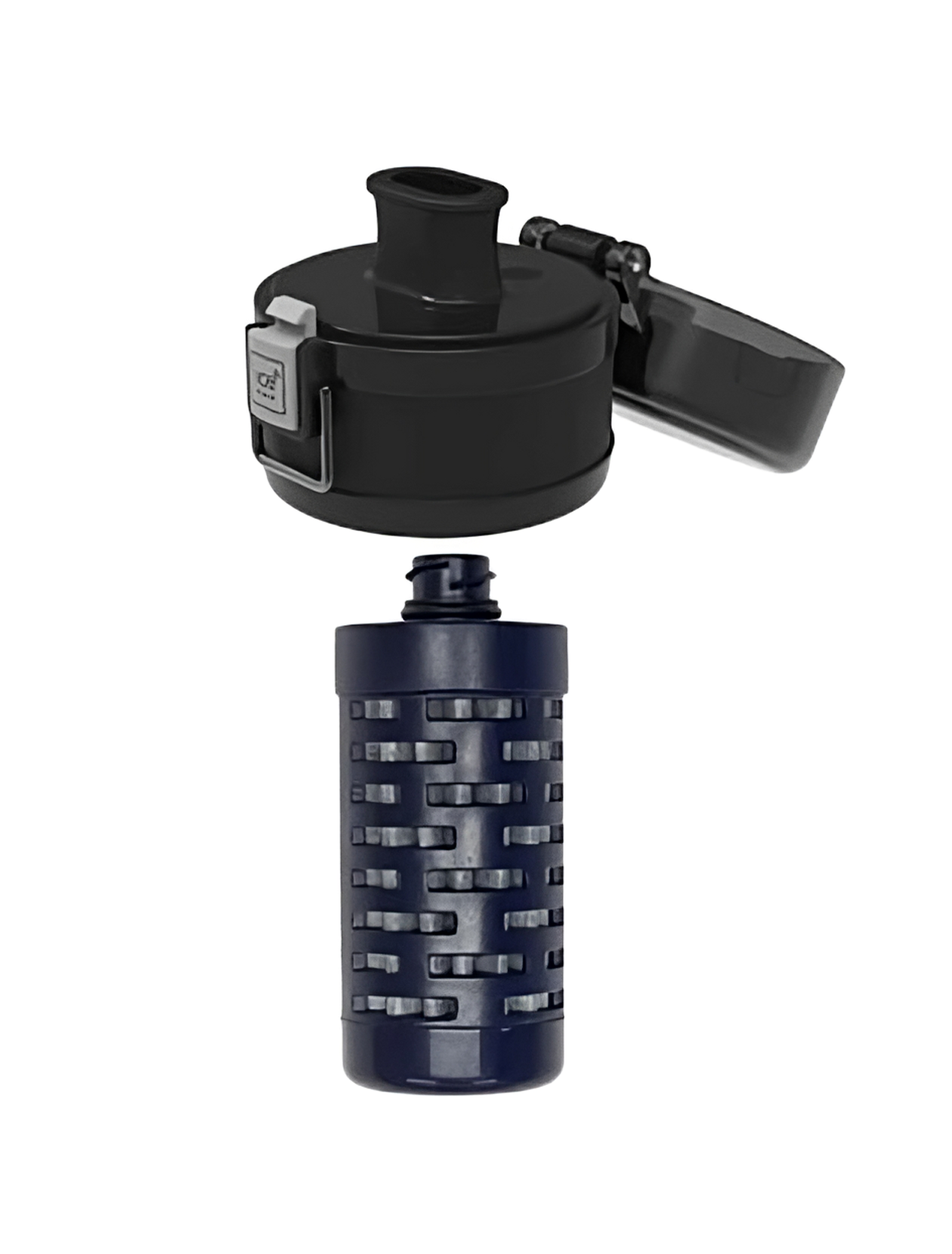 Hygienic, no leak cover, with a push button opening. Convenient and safe hydration on the go... anywhere.
Fits most stainless steel bottles from leading brands including the PURE BOTTLE, S'well™ and Chilly's™
Replacement miniaturised purifiers available. Good for you, good for the planet.
200 litre life span - that's 4.5 500ml bottles a day for 3 months, no more plastic waste in landfill and oceans.
Independent laboratory tested - removes microplastics, bacteria, and viruses.
99.9%
proven reduction of more than 100 contaminants