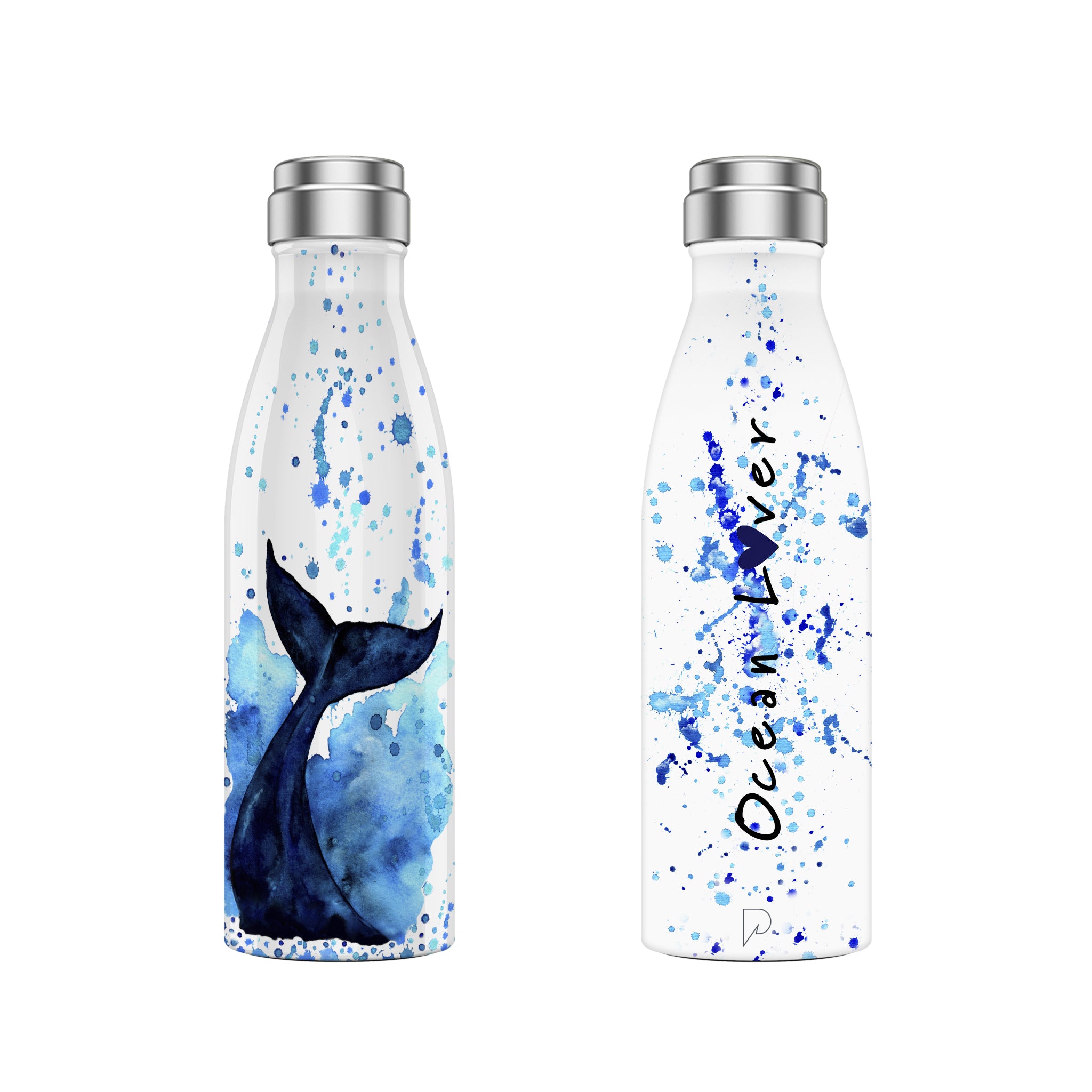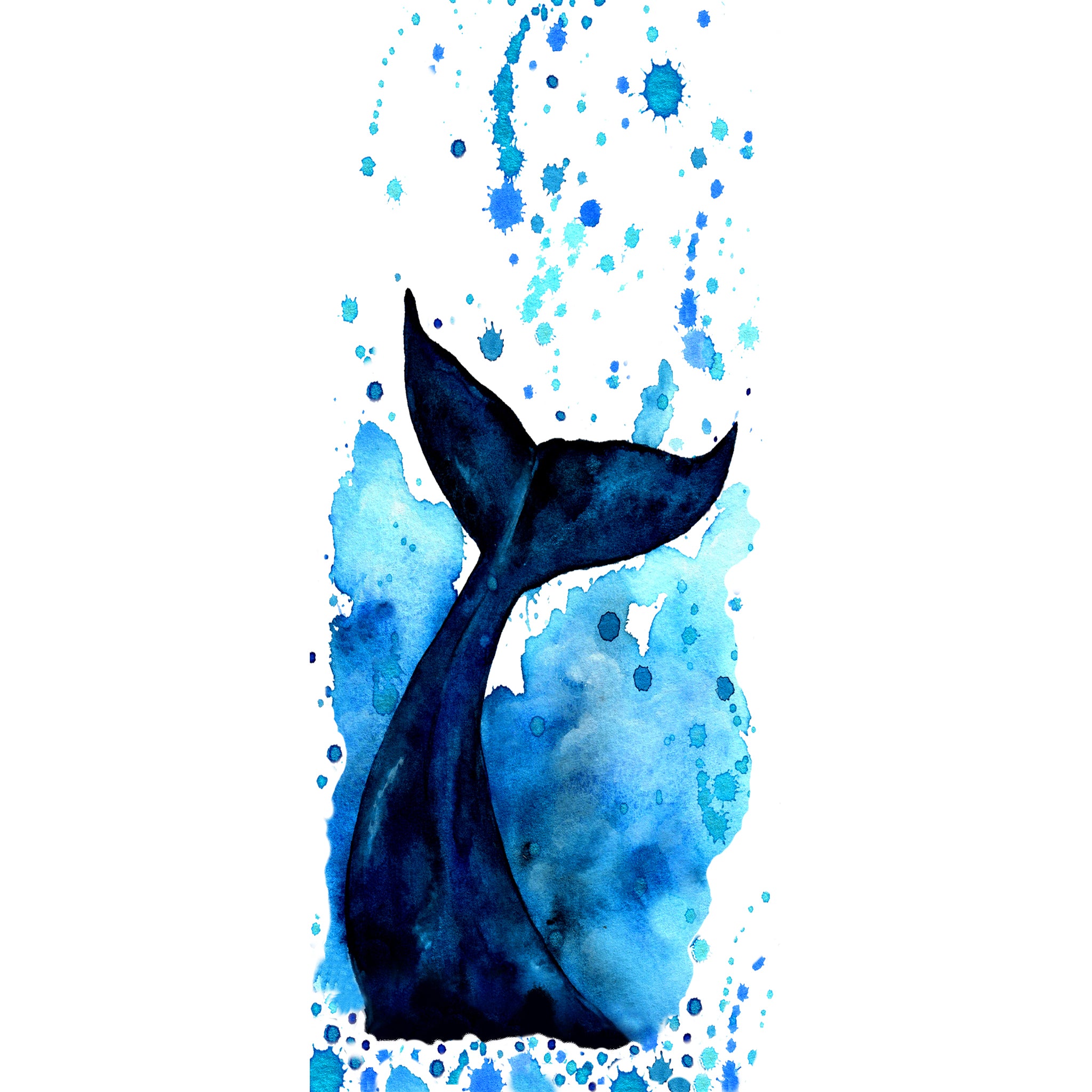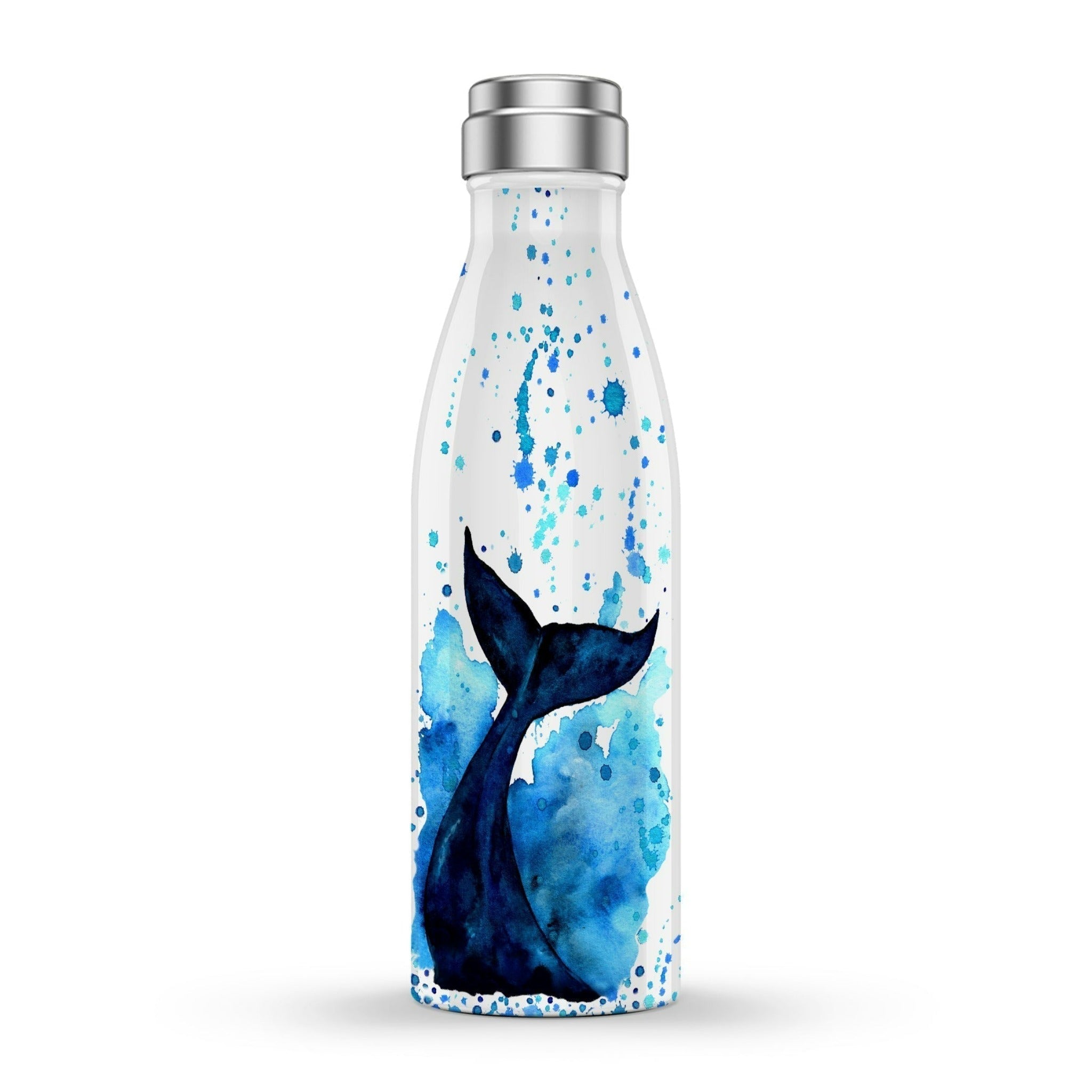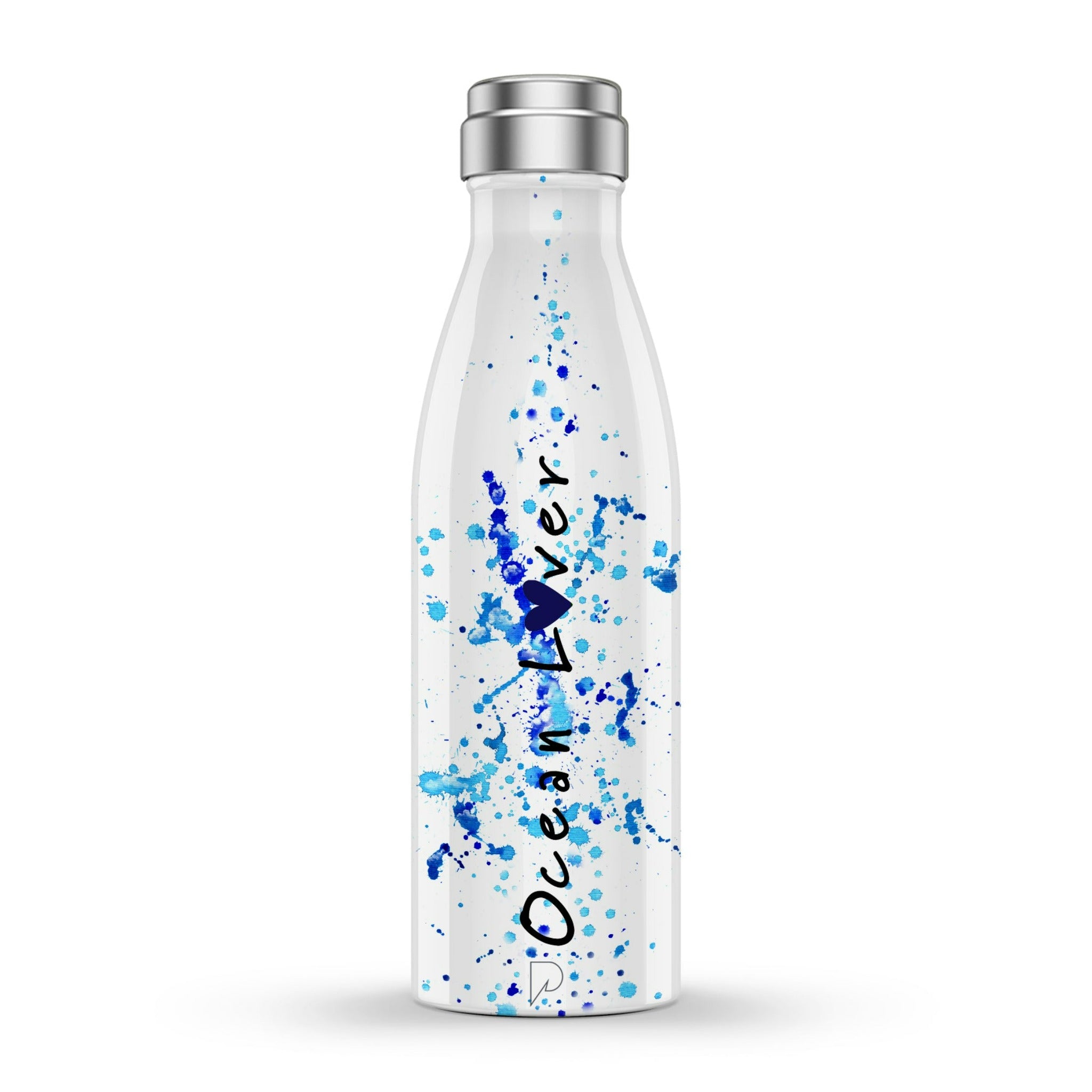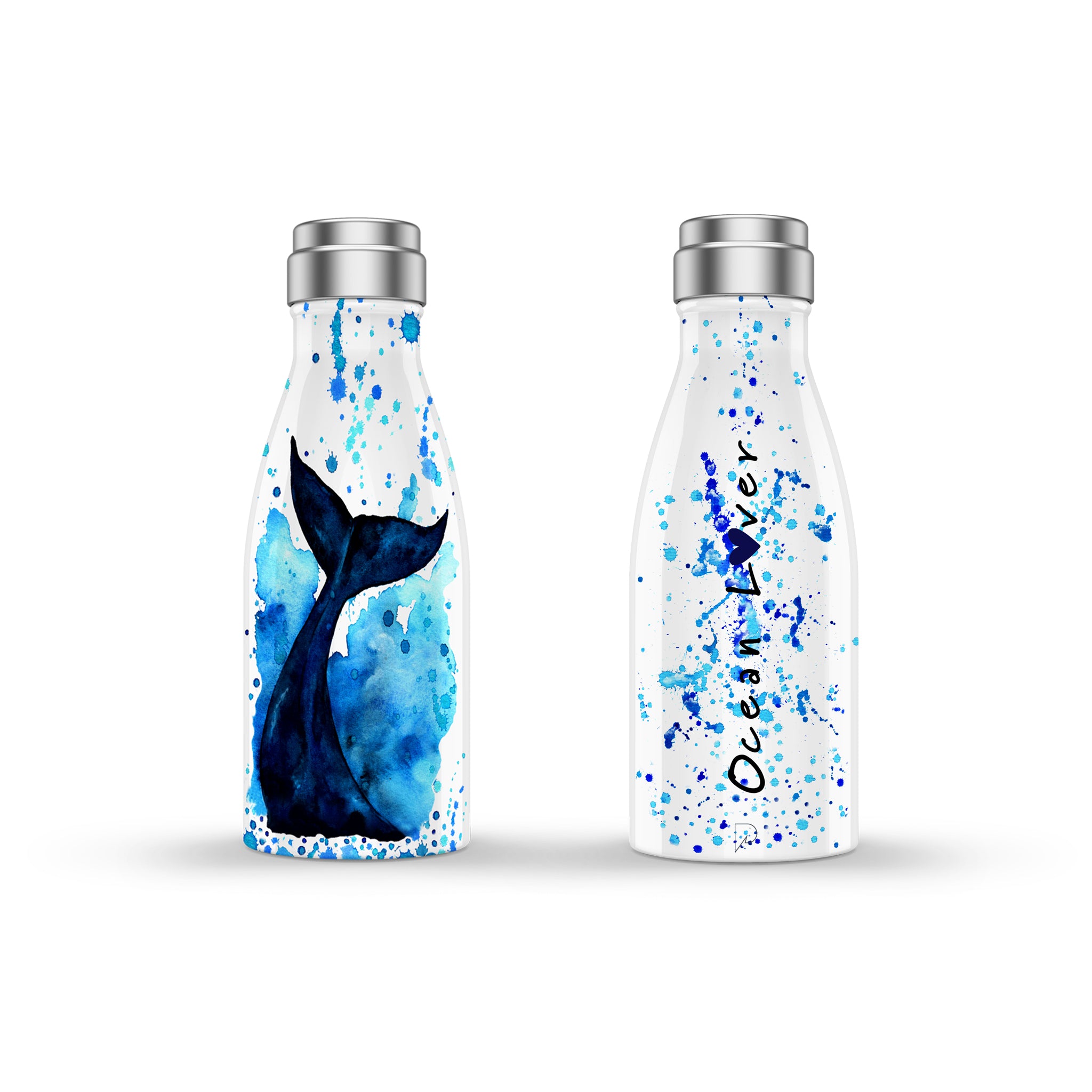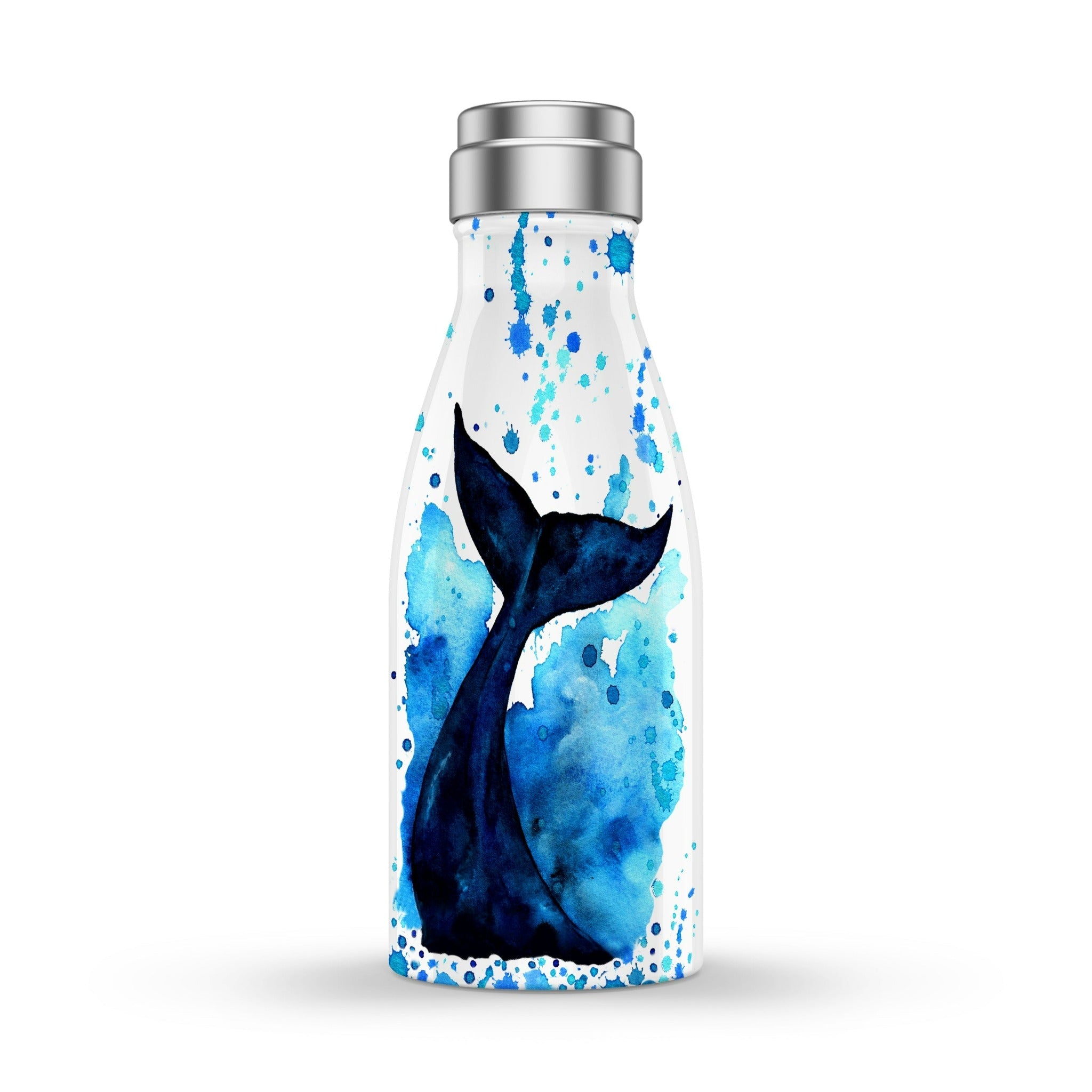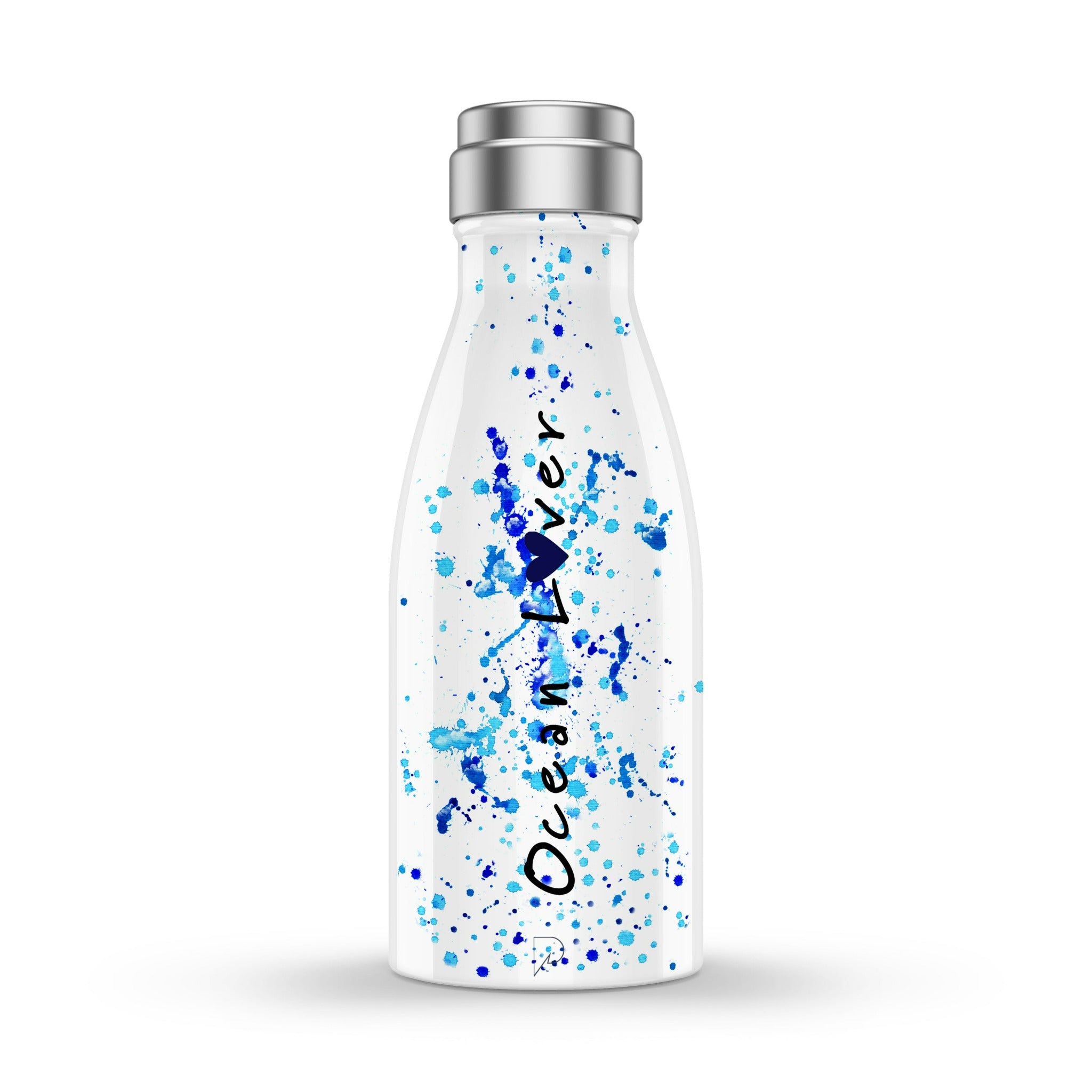 Whale and Ocean Lover
Invest in quality.  Not plastic.
This PURE Bottle features an all round design, a majestic Whale Tail and on the reverse the words Ocean Lover with sea splashes by artist Elizabeth Grant painted in her  colourful, lively style. As we know these wonderful creatures are in incredible danger from single use plastics. Buying one of these bottles will help reduce this. 
Unrivalled high definition finish and print quality
Premium quality stainless steel - drop tested with superior results to many conventional stainless steel bottles
Anti-slip base - stays where you put it, and helps avoid damage to surfaces
Leak proof screw cap
Compatible with the PURE Cap purifier Click'n'Sip Sports Cap
Premium performance vacuum construction to keep liquids colder (24 hrs) or hotter (12 hrs*) for far longer than many conventional products
Environmentally responsible alternative to single use plastic.
*We recommend for best results filling your PURE bottle with boiling water first to heat the inside, then emptying out the boiling water before filling your bottle with a hot drink.  Up to 12 hours hot is based on filling your PURE Bottle with boiling water and keeping it shut. Results will significantly vary based on the temperature of the drink put in the bottle and how many times it's opened. 
Capacity: 500ml

Materials: Premium quality 18/8 (304 grade) stainless steel vacuum bottle. Natural rubber base. Stainless steel cap with BPA-free polypropylene insert and silicon stopper. Lacquered, white coated bottle surface. AZO-free sublimated dye printing.

Design Base colour: white. Design: full colour, with PURE logo on bottle. Cap: stainless steel with PURE BOTTLE logo.

Weight: Approx. 320g / 11.3oz (when empty)

Dimensions: Height: 255mm. Diameter: 71mm.
PLEASE NOTE: The PURE Bottle should only be filled with safe drinking water or other beverages that are known to be free from potentially harmful microbiological and chemical contamination. For filtration of treated municipal drinking water please see our PURE Cap product. For purification of water from sources suspected of being unsafe for drinking, please consider use the of the aquapure traveller.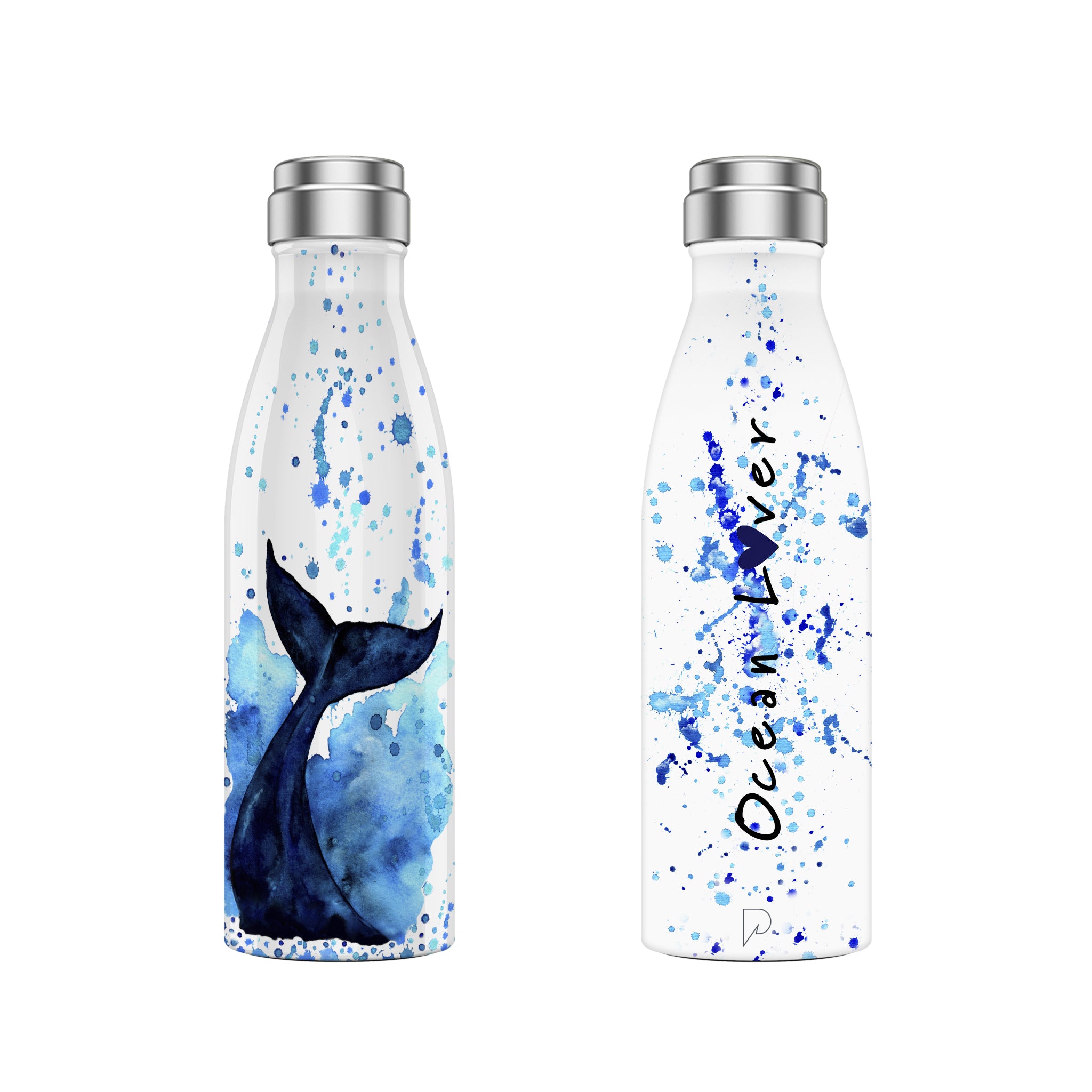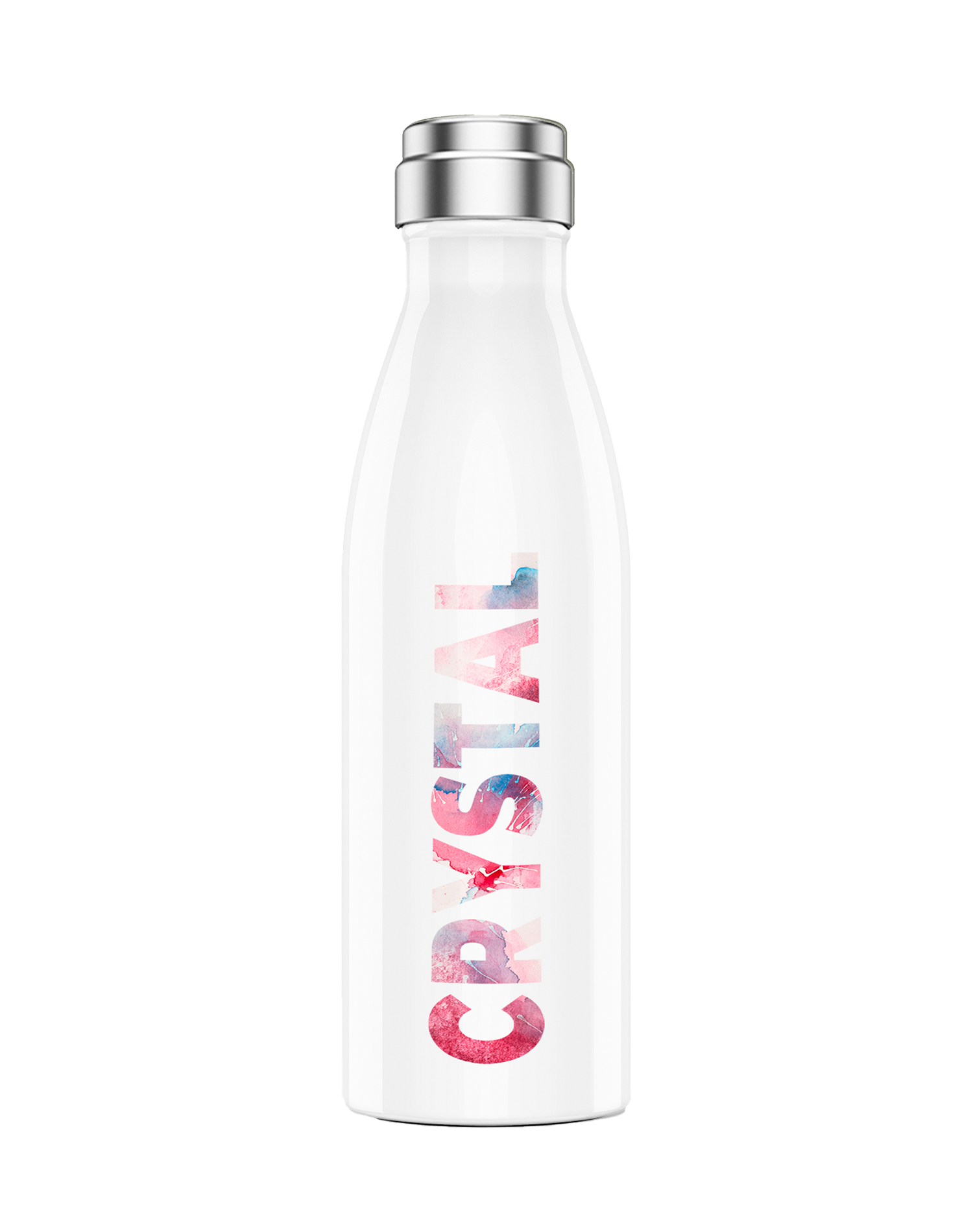 Unrivalled high definition finish and print quality, will not chip or flake away. Unique customisiation available.
Soft touch base for silent, non-scratch placement.
Leakproof cap. With the option of additional purifier or sport cap.
Vacuum construction keep liquids colder (24 hrs) or hotter (12 hrs) for far longer than traditional bottles.
24hrs
Stay cool
Cold, fresh water for up to 24 hours.
12hrs
Stay hot
Fill your bottle with boiling water and enjoy for up to 12 hours.
0%
Stay pure
Free from plastic, BPA, and AZO.
Turn your favourite water bottle into a purifier
Add a PURE CAP
View all
99.9%
proven reduction of more than 100 contaminants