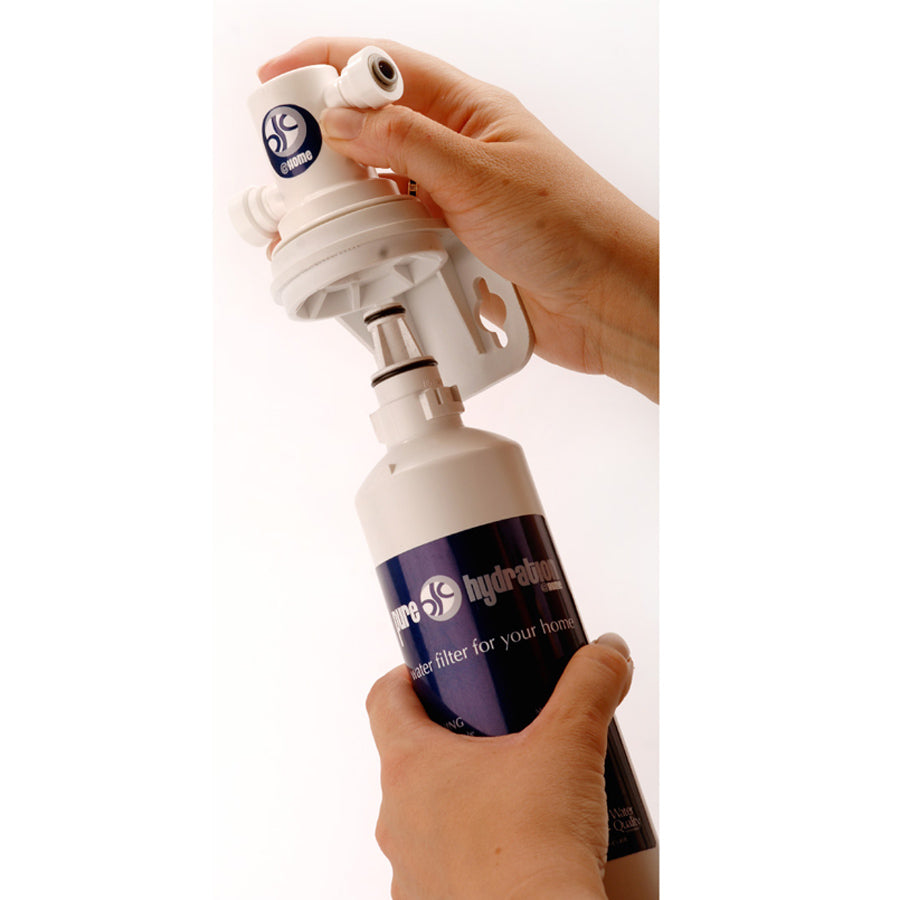 Fridge Water Filter Conversion Kit
Can't Find a Filter Supplier? We can help!

FRIDGE WATER FILTER CONVERSION KIT LETS YOU FILTER ANY FRIDGE WITH AN EXTERNAL FILTER Benefit from our cutting-edge Pure Hydration water filtration technology by attaching our cartridge system to the water dispensing system on your fridge.

We supply you with simple fittings to attach the Pure Hydration @Home filter cartridge system quickly and easily.

If you are unsure or have any questions, please contact us with your fridge model number to check compatibility.

NO MORE FILTER FRUSTRATION! No more searching for a supplier of Fridge Water Filter Cartridges. Filters are our business and we can guarantee a continuous and regular delivery of cartridges. Join our Cartridge Replacement Plan and you will save money and hassle – a replacement filter will be posted to you at the recommended changing interval. All you need to do is Twist 'N' Lok!

TWIST 'N' LOK WATER FILTER SYSTEM – CHANGING YOUR FRIDGE WATER FILTER It couldn't be easier! All you have to do is twist the filter out of the head and insert your new filter. You don't even have to turn off the water supply.
Enjoy great tasting pure filtered water on demand whenever you need it. No more buying, carrying or storing of heavy inconvenient bottled water...
Enjoy cleaner, great tasting water straight from your tap
Removes chemicals, such as Chlorine, making your drinks taste better
Removes bad taste and odours
Reduces Limescale build up in your kettle, coffee machine etc. (Premium system only)
No buying, carrying or storing of heavy inconvenient bottled water anymore
Help the environment by not having to dispose of plastic bottles
Money saving filter cartridge replacement scheme
Capacity: 3000 litres (Approx)

Flow rate: 2 Litres per min

Pressure range: 25-120 psi (172-82 kPa)

Temp range: 40-100 F (4.4-30°C)

Technology: Our proprietary 2 micron mini carbon block technology guarantees a higher level of adsorption of chemicals such as Chlorine, lead and mercury and the removal of bacteria and cysts that could be (but unlikely) present in your tap water. We have halved the size of the the filter and increased removal rates by incorporating more dynamic materials. This miniturisation also allows the filter to have a better capacity to reduce Volatile Organic Compounds (VOC's). Which means that you get better tasting drinking water all of the time.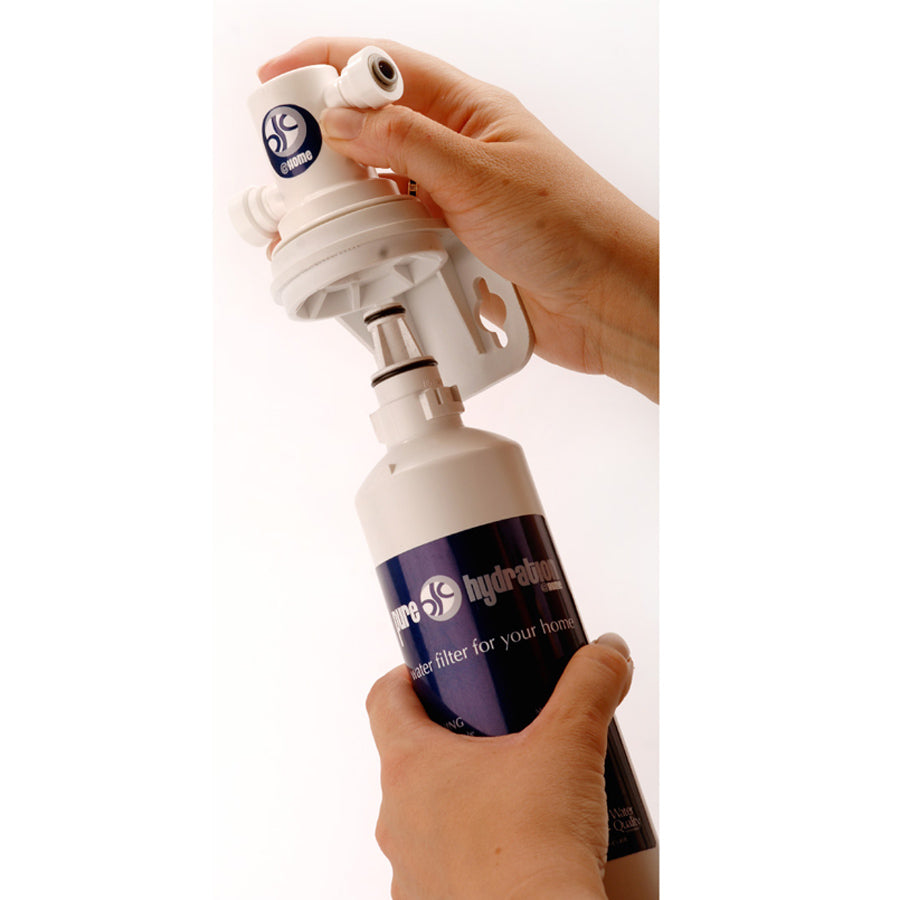 99.9%
proven reduction of more than 100 contaminants